Order Flowers now for guaranteed delivery before Rebecca 's visitation.
Rebecca A Salsgiver
Rebecca A. (Stephenson) Salsgiver
Rebecca A. Salsgiver, age 97 formerly of East Springfield, Pa., died Thursday, November 11, 2021 at the Ashtabula County Nursing Home in Kingsville, OH.


Rebecca was born on December 31, 1923 in Marion Center, Pennsylvania, the daughter of the late David E. and Grace M. (Sutor) Stephenson.


She graduated from the Marion Center High School in 1941 and married the love of her life, Calvin A. Salsgiver. She worked for Molded Fiberglass and G.E. in Conneaut, OH and sold Tupperware for many years. She attended the United Church of Beaver Center in Sringboro, Pa. and in her spare time, she loved to sew and made many , many crafts to sell and for family and friends. She loved to work with flowers and gardening and also baked lots of homemade
bread. She was loved by all who met her.


Besides her parents and her husband, Rebecca is preceded in death by her brother and his wife, Clarence D. (Marcella) Stephenson.


She is survived by a daughter, Linda A. (David) Turner of West Springfield, Pa.; Calvin A. (Gail) Salsgiver, Jr. of Rocky Mountain, NC; and David C. (Connie) Salsgiver) of Portsmouth, VA. She is also survived by five Grandchildren, 16 Great-Grandchildren, and eight Great-Great Grandchildren and many nieces and nephews and great nieces and nephews.


Friends may call on Friday, November 19, 2021 from 11 until the time of the service at 1 p.m. at
the Jean Evans Thompson Funeral Home, 11883 Main Street, East Springfield, Pa. with Rev. Vic Murdy, officiating. Burial will follow at Greenlawn Memorial Gardens in Kingsville, OH.


In lieu of flowers, memorial donations may be made In Memory of Rebecca Salsgiver to the Springfield Volunteer Fire Dept. 11959 Main Street, East Springfield, PA 16411 or to the Charity of One's Choice.
To plant memorial trees or send flowers to the family in memory of Rebecca Salsgiver, please visit our flower store.
---
Guestbook
Rebecca was my Mom's table mate at the Villa on the Lake. She always was smiling and cheerful to talk to. She lived a long life! Hope you have lots of special memories of good times with her, as they will help you through this difficult time. May she Rest In Peace.
Karen Griffey Rudler Nov 22 2021 12:41 PM
2 photos were added for Rebecca A Salsgiver
Margie Reitz Rohde Nov 20 2021 8:23 AM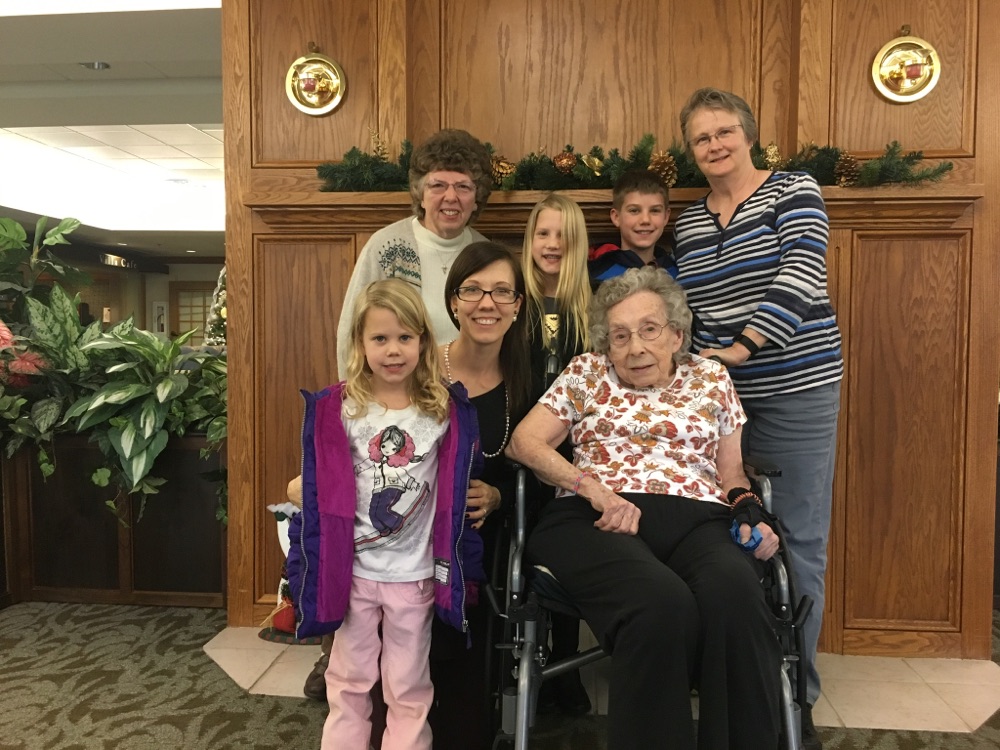 A photo was added for Rebecca A Salsgiver
Margie Reitz Rohde Nov 19 2021 6:56 PM
Becky was a woman of faith. She loved to visit and feed you something durning a visit. She loved her gardens and was always willing to show them off. We will surely miss her, but will remember the good times we shared together.
RIP Becky.
Beverly Turner-Patten Nov 18 2021 8:47 PM
Sorry for your loss Sending prayers for the Family
Larry Smith Nov 17 2021 6:06 AM
A photo was added for Rebecca A Salsgiver
Daniel Carson Nov 16 2021 5:56 PM
So very sorry to hear about Aunt Becky\'s passing. I have so many fond memories of her and family gatherings and reunions. I remember when we would come up to their house as a kid and how the trains felt like they would come through the house at any minute! Oh and how I loved her homemade rolls. Nobody could bake rolls like Aunt Becky! We will surely miss her even though we did not get to see her very often living so far away. I am sharing a picture of Aunt Becky and my mother (Marcella Stephenson). Two of the women who made a strong impact in my life for sure. So very sorry for your loss.
Alice (Stephenson) Martin Nov 16 2021 8:41 AM
We are so very sorry to hear about Aunt Becky's passing; she touched many lives and loved us all so well. I hope that her memory and love comfort you in the very difficult days ahead. Sending hugs, love and prayers to you all. Much sympathy and love, Margie (Reitz) & Erik Rohde
Margie Rohde Nov 15 2021 6:05 PM